Underground or Metro
The underground (or "subte", as it's called in Buenos Aires) is the fastest and safest in the city, as well as one of the cheapest. Buenos Aires was the first Latin American city to have a subway system; it is operative since 1913. The current network of Buenos Aires consists of 6 lines, the A, B, C, D, E and H lines, and the "premetro", a tramway line that connects to the E line. The ticket costs USD 0.30. It is open from 6:00 am to 11:00 pm daily.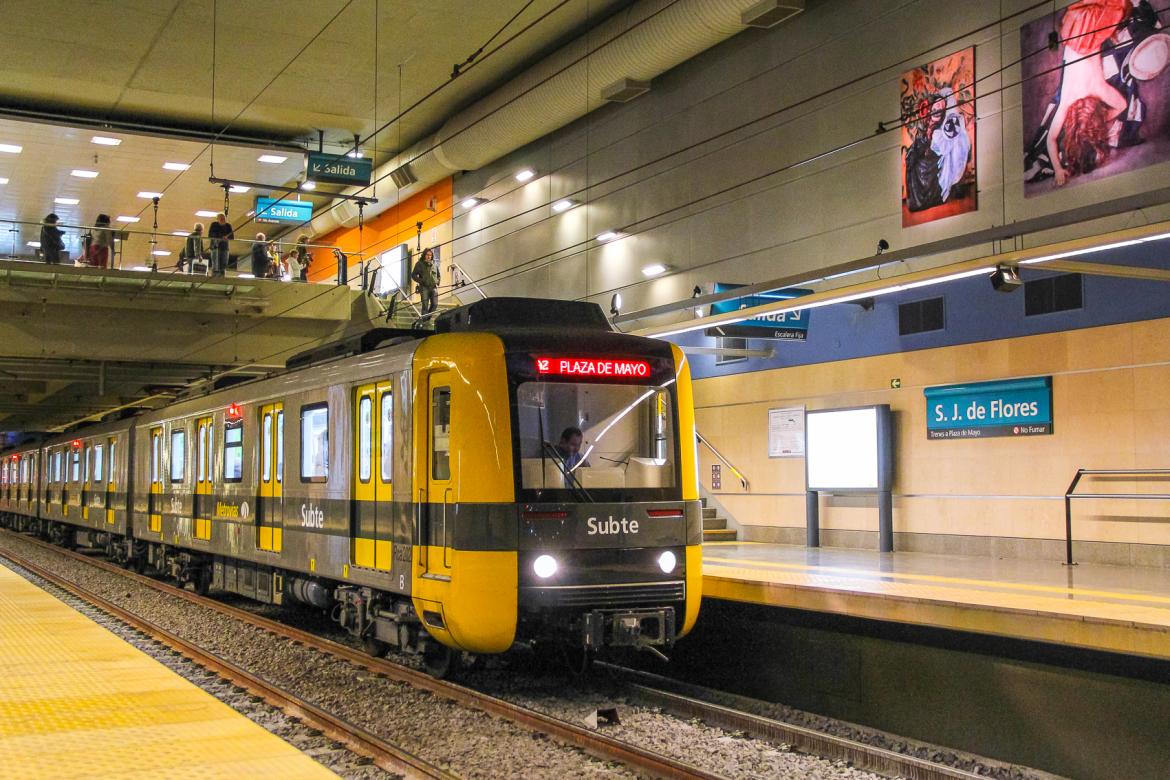 Urban Bus
The bus system (called "micro" or "colectivo") is a fast and inexpensive way to travel around the city. This is one of the most commonly used means of transportation across the Capital and Greater Buenos Aires. Most bus lines usually run every 5 to 15 minutes and trips generally take no more than 40 minutes. The service is available 24 hours a day but its frequency decreases after 12 am. There are more than 180 lines going through the whole city and providing connection with all locations in Greater Buenos Aires. The minimum fare is .30 cents. Upon boarding, indicate your destination and the driver will tell you the fare
Taxis
Taxis are easy to identify because they are painted yellow and black (roof). There are over 40,000 taxis circulating throughout Buenos Aires. One can take a taxi anywhere in the city, either directly off the street, or at specific "taxi stop places" (known as "Paradas"), or by making a phone call to a Radio Taxi company. A 10 minutes ride costs about USD 7. In addition, Cabify is also able in the city.
Remises
So called "remises" are like cabs but the cost is calculated only in terms of kilometers traveled. They can only be requested through a phone call. Remises do not have the typical yellow-black colours that identify taxis. It is also possible to use the UBER apps.
Railway
The train is the fastest and most widely used means to enter the city. From Retiro Train Station you can travel to the northern area of great Buenos Aires, from Constitution Station, to the south of Buenos Aires, and from Lacroze Station to the northwest zone.
The first electric train service (Retiro-Tigre) began to circulate in 1917. This is the fastest service (45 minutes to Tigre City); the most expensive ticket costs USD 0.95.
Another line is "Tren de la Costa". It has a tourist profile, and reaches the Delta del Tigre (in the north of Greater Buenos Aires), traveling across the coastline of Río de la Plata. It has much demand for tours to Delta or Tigre. We recommend taking this line to go to Tigre and the beautiful north area of Greater Buenos Aires.