The city of Buenos Aires offers today 26,000 hotel bedrooms in all categories, and it has new projects to be completed in the coming years. In the area of the foreseeing venue for the main conference there are 32 hotels of different categories, from 5 stars to budget lodging for students. Additionally, several modern hotels are opening to the public in the next few years. The Recoleta neighborhood is one of the most renowned touristic areas in Buenos Aires. Participants might also decide to stay there and take the metro or a bus to the venue (10 minutes).
Average room prices inclusive of 21% VAT and buffet breakfast (subject to change):
Five star and deluxe hotels prices range from USD 150 to USD 300
Four star hotels prices range from USD 90 to USD 150
Three star hotels prices range from USD 70 to USD 110
Two star hotels prices range from USD 40 to USD 80
In terms of accommodation for students Buenos Aires has enough capacity in hostels and alternative residences (there are 150 of them in the city). Buenos Aires has become a tourist attraction and hostels, B&B and other alternative residences offer a cosy and attractive atmosphere for students. Prices in 2018 of beds in a hostel are in the range of USD 20-25. We describe here in detail the availability for accommodation in 2-, 3-, 4- and 5-star hotels.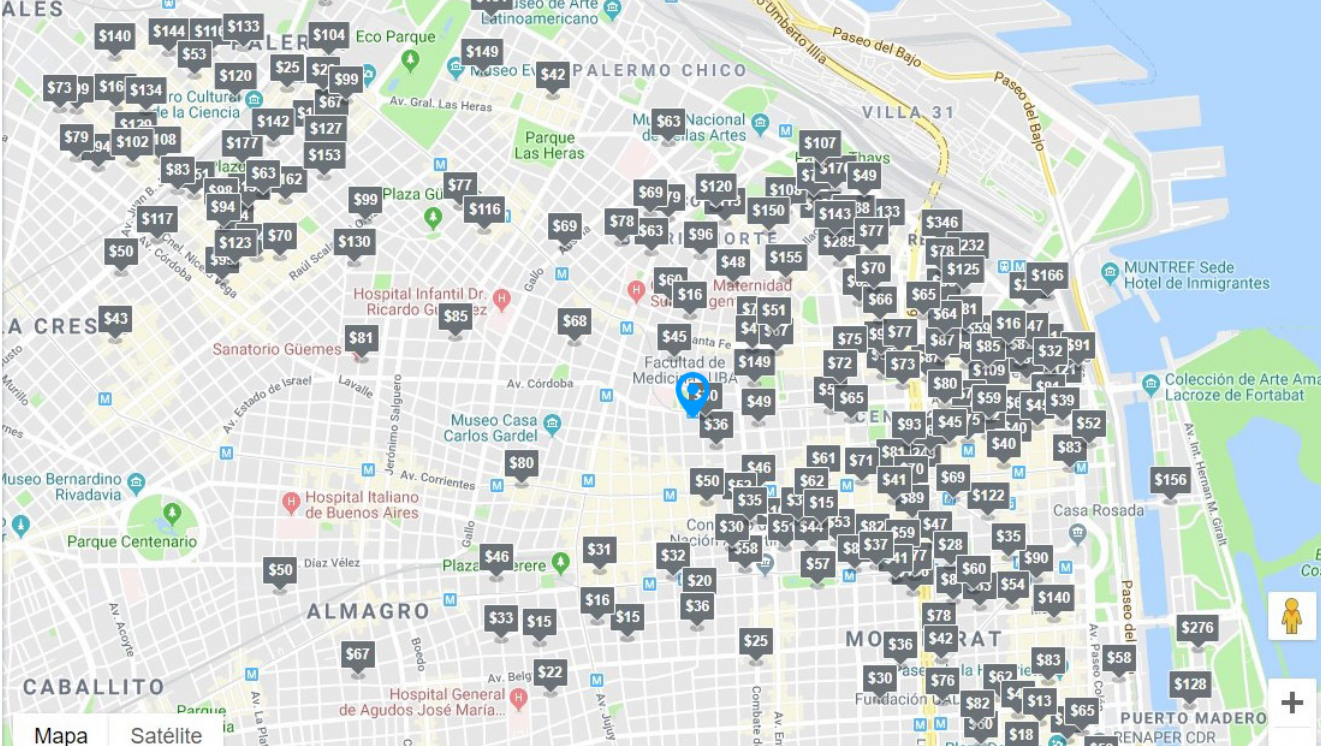 Map showing 2 to 5-star hotels and prices near Facultad de Ciencias Económicas (blue dot) - prices are in USD for July 2019